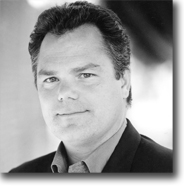 Scott Disharoon (Partner) Scott Disharoon has a diversified background producing theater, film, and television. He has produced and developed over 20 plays as well as several feature films and television properties. As a partner in the production company entitled entertainment, he developed and produced AURORA BOREALIS, starring Joshua Jackson, Donald Sutherland, Juliette Lewis and Louise Fletcher. Disharoon supervised the feature adaptation and development of GETTING BLUE, written by Peter Gethers to be directed by Bill Duke. He is currently developing James Burke's next directing effort.

Disharoon was also an executive producer on the film THE L.A. RIOT SPECTACULAR. Other producing credits include ILLUSION, the dark comedy CRITICS and COLD SWEAT.

Theater credits include award winning productions of LONG DAY'S JOURNEY INTO NIGHT on Broadway, LITTLE HAM off Broadway, Los Angeles productions of HE WHO GETS SLAPPED, ANGELS TWICE DESCENDING and BURN THIS, the James Burke directed WAITING FOR THE PARADE and ELEKTRA as well as the West Coast premieres of Lee Blessing's DOWN THE ROAD, John Bishop's LEGACIES, and the world premiere of David Stevens' THE SUM OF US, for which he served as co-producer.